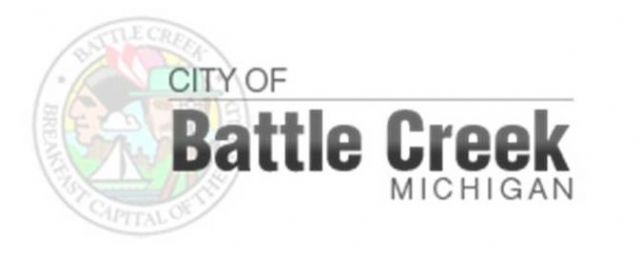 *A portion of all sales will be donated to Battle Creek Area Clean Water Partnership Fundraiser for Storm Water Activities.
For More Information visit: https://www.bcwater.org/
Orders for the Rain Barrel Event must be picked up on:
Tuesday- September 13, 2022
150 S. Kendall St., Battle Creek, MI 49037
*Please bring a copy of your payment receipt to the pickup event
Mail-In Orders DUE: September 6, 2022
Online Orders DUE: September 8, 2022
*Home Delivery orders are shipped via FedEx and are delivered 10-15 business days after order is placed
If you have any questions - Please Contact:
Patty Hoch-Melluish
Phone Number: (269) 966-3355 ext. 1878
Email: pjhoch@battlecreekmi.gov
****To pay by check, order using the mail-in order form from the link below.
Mail in along with check or money order made payable to:
UPCYCLE PRODUCTS
PO Box 315
Channahon, IL 60410
BC 55 Gallon Rainbarrel
$69.50
BC Wide-Overflow 55 Gallon Rainbarrel
$91.00
Description
This
rainbarrel
includes a 1
½"  wide
overflow upgrade installment. Available in four colors.
Description
Wooden pedestal riser to raise rainbarrel 12 inches off the ground.
Description
Fits 2 x 3 inch downspout and extends from 8 to 18 inches long.
Description
Fits 3 x 4 inch downspout and extends from 25 to 55 inches long.
Description
1/2″ x 4′ linking hose for connecting multiple rainbarrels.
Description
Automatic Water Diverter fits 2×3 or 3×4 downspout. Hose included for attachment.