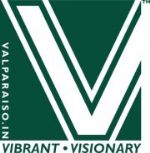 SUBSIDIZED RAIN BARREL EVENT
To be eligible for this offer, participants must be City of Valparaiso residents and pay stormwater fees. Eligibility will be verified by The City of Valparaiso.
LIMIT OF (1) ONE DISCOUNTED RAIN BARREL PER HOUSEHOLD
Orders MUST be placed through this webpage to be eligible for the Subsidy.
This event is Home Delivery only, All prices include delivery.
Home Delivery orders will be delivered within 15 business days after city approval.
***For those City Of Valparaiso customers who would like to purchase more than one rain barrel, please use the Non-Subsidized selection to order additional barrels.
The subsidized event is now closed: Home Delivery is still open.
If you have any questions - Please Contact:
Mingyan Zhou
email: mzhou@valpo.us
phone: (219) 462-1161
****To pay by check, order using the mail-in order form from the link below.
Mail in along with check or money order made payable to:
UPCYCLE PRODUCTS
PO Box 315
Channahon, IL 60410
VP 55 Gallon Rain Barrel
$79.00