The Conservation Foundation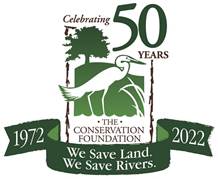 Rain barrels are available for purchase and pick up every Thursday from 1 to 5 p.m. April through September at:
The Conservation Foundation's McDonald Farm
10S404 Knoch Knolls Rd
Naperville, IL 60565
Phone Number: 630-428-4500 ext. 132
**Orders placed on Tuesday thru Thursday will not be available for pick up until the following Thursday
Home Delivery is available only for communities within Cook, Du Page, Grundy, Kane, Kendall, LaSalle and Will Counties in Illinois.
Orders placed for Home Delivery will be delivered in 10-15 Business Days
IF YOU HAVE ANY QUESTIONS ABOUT YOUR ORDER OR HOME DELIVERY - PLEASE CONTACT US AT:
Sales@upcycle-products.com
****To pay by check, order using the mail-in order form from the link below.
Mail in along with check or money order made payable to:
UPCYCLE PRODUCTS
PO Box 315
Channahon, IL 60410
TCF Wide-Overflow 55 Gallon Rainbarrel
$86.50 – $105.00
Description
This
rainbarrel
includes a 1
½"  wide
overflow upgrade installment. Available in four colors.
TCF Barrel Pedestal
$29.00 – $47.50
Description
Wooden pedestal riser to raise rainbarrel 12 inches off the ground.
TCF Stationary Composter
$69.50 – $87.50
Description
Barrel designed for holding compost.
TCF Tumbling Composter
$150.50 – $169.00
Description
Composter that rotates to aerate compost.
TCF Diverter
$34.50 – $43.50
Description
Automatic Water Diverter fits 2×3 or 3×4 downspout. Hose included for attachment. 
TCF Linking Hose
$17.50 – $26.00
Description
1/2″ x 4′ linking hose for connecting multiple rainbarrels. 
Description
Fits 2 x 3 inch downspout and extends from 8 to 18 inches long.
Description
Fits 3 x 4 inch downspout and extends from 25 to 55 inches long.
TCF Plant Netting
$13.40 – $22.00
Description
Netting to cover rainbarrel for plant coverage. 
TCF Plant Hangers
$15.40 – $24.00
Description
Plant hooks that hang on sides of rainbarrel.
Pickup Location: The McDonald Farm ---- 10S404 Knoch Knolls Rd, Naperville, IL 60565